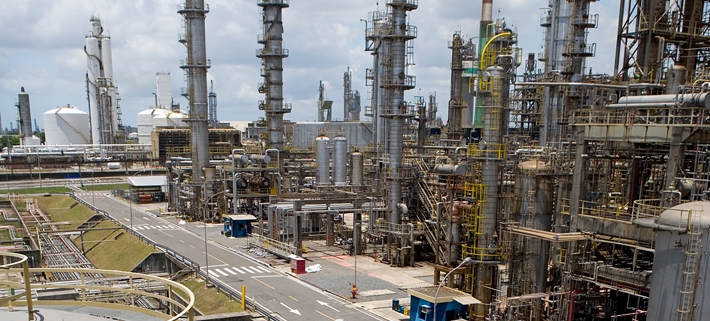 Brazil-based Braskem SA (NYSE: BAK) has started up a new polypropylene production line in La Porte, putting an end to construction that created work for over 1,000 people.
The new line, dubbed Delta, has a production capacity of 1 billion pounds per year, according to a press release. It represents nearly three years of labor by about 1,300 development and construction workers as well as a $750 million investment by Braskem. Now that construction is complete, Braskem employs 50 people to support commercial operation of the plant.
That $750 million figure is up from the company's original expectations. Back in 2017, the company expected the project to cost about $675 million, according to press releases at the time.
Braskem America CEO Mark Nikolich said in the latest press release that Delta is the largest polypropylene production line in North or South America.
"The completion of this plant really affirms our polypropylene leadership in North America, and that was our intent," Nikolich said during a virtual press conference on Sept. 11. "It's a very large line."
Braskem started construction in September 2017 during the aftermath of Hurricane Harvey. The project was completed in the aftermath of Hurricane Laura and amid the Covid-19 pandemic.
"I consider this a miracle project," Nikolich said.
Braskem originally decided to site the project in La Porte for a number of reasons — it had space in its existing facility there, and the region was ripe with feedstock for the plant with strong pipeline connectivity, Nikolich said in a 2017 interview with the Houston Business Journal.
The decision was not driven by tax abatements or other government incentives, and the Delta project doesn't have any incentives associated with it, Nikolich said at the time.
By Joshua Mann, Senior Reporter
Courtesy of The Houston Business Journal
https://www.bizjournals.com/houston/news/2020/09/11/braskem-completes-la-port-polypropylene-project.html
https://ipspumpservice.com/wp-content/uploads/2020/09/Braskem.jpg
368
710
Seth Alford
https://ipspumpservice.com/wp-content/uploads/2018/03/IPS-001-Logo-CMYK.png
Seth Alford
2020-09-14 10:42:36
2020-09-14 10:42:36
Braskem completes $750M polypropylene project in La Porte