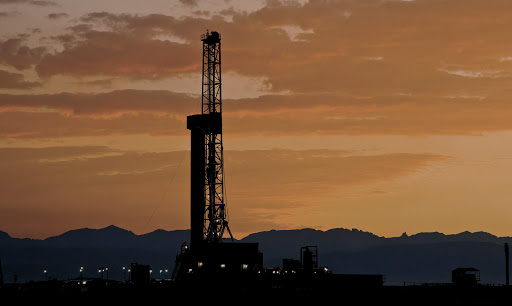 Houston-based Bruin E&P Partners LLC emerged from bankruptcy Sept. 3 freshly trimmed of old debt.
Bruin originally petitioned the Southern District of Texas Bankruptcy Court for Chapter 11 protections on July 17. That means it is now emerging after a relatively brief 48 days in the court — beating its original plans by a full week with nearly unanimous support from its creditors.
"Bruin has been able to undergo an extremely efficient and uncontentious Chapter 11 proceeding due to the support of our stakeholders," CEO Matt Steele said in a press release.
Bruin used the bankruptcy process to cut $840 million in debt, turning all its ownership interest over to creditors in exchange.
In addition to the new ownership, Bruin emerged from bankruptcy with $230 million in exit financing and a new board of directors. The new directors are Steele, Kevin Asarnow, Mark Bisso, Richard Doleshek and Mike Wichterich.
Bruin's bankruptcy had its roots in an unfavorable borrowing-base redetermination earlier this year. The lenders for Bruin's reserve-based loan cut the borrowing base under the credit facility from $710 million to $400 million in April, putting the company $110 million into overdrawn territory as a result, Steele said in a declaration to the court early in the bankruptcy process.
Bruin is far from the only oil and gas company to turn to the court as a means of remedying its financial situation. Exploration and production companies like Bruin have had to contend with plunging demand for their products due to social distancing as a response to the Covid-19 pandemic.
Just in the past few weeks, both Arena Energy LP and SAExploration Holdings Inc. have filed for bankruptcy in the Houston court, and 2020 in general is shaping up to be a hot year for such petitions.
In total, 34 oil and gas companies filed for bankruptcy in the Southern District of Texas during the first seven months of 2020, according to data published by Haynes and Boone LLP. That's more than in any full year since 2016, and it's just four cases short of the first seven months of 2016.
Measured by total debt brought before the court, 2020 has already reached above $65 billion, well over any other full year since before Haynes and Boone began recording the data in 2015. The closest was in 2016, when just under $47 billion was recorded for the full year. But there are still five months left in 2020 for which the latest report doesn't yet account.
By Joshua Mann – Senior Reporter
Courtesy of The Houston Business Journal
https://www.bizjournals.com/houston/news/2020/09/03/bruin-ep-exits-bankruptcy.html
https://ipspumpservice.com/wp-content/uploads/2020/09/Bruin-EP.jpg
306
512
Seth Alford
https://ipspumpservice.com/wp-content/uploads/2018/03/IPS-001-Logo-CMYK.png
Seth Alford
2020-09-08 12:02:18
2020-09-08 12:02:18
Bruin E&P exits bankruptcy ahead of schedule with $230M exit facility