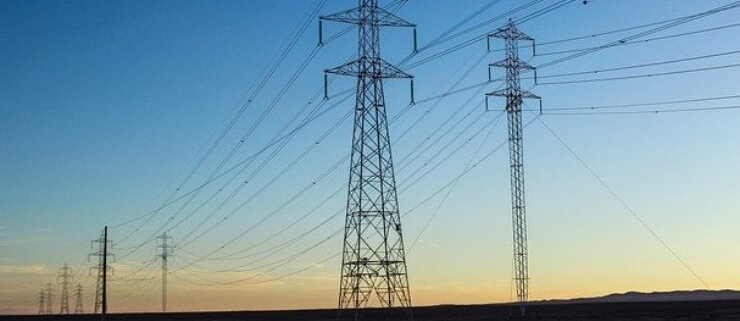 Houston-based Broad Reach Power LLC plans to move into a new office in downtown Houston.
Broad Reach currently is located in temporary space in the Galleria area, but it will move to an office at Three Allen Center in the first quarter of 2021, said CEO Steve Vavrik. The company just signed the lease in August, securing 8,900 square feet of space in the downtown office building, which is undergoing renovations.
Broad Reach employs 29 people total, 19 of whom are based in Houston. Over the next year, Vavrik said he could see his company adding eight to 10 employees in Houston.
The company has been growing lately and taking on larger projects as well. Broad Reach develops and operates utility-scale battery facilities in Texas, California and the Pacific Northwest. Right now, it has two operational battery assets at 10 megawatts each, both in Texas. But the company just started construction on two new assets in Texas, this time at 100 megawatts each.
Houston is an important place for Broad Reach because its talent pool gives the company access to the kinds of people it needs to make those projects work, Vavrik said.
"You've got a great talent pool of people who know how to do this," Vavrik said. "When we were looking around — and we looked at other large metro areas — (we decided) it's going to be easier here, we're going to find the talent available."
On top of that, the drop in oil prices has pushed many Houstonians in that industry now to consider deploying their expertise in Broad Reach's line of work, Vavrik said.
"The majority of our new hires either were already part of the renewable sector or were part of the energy sector and said 'I'm interested in taking my skills and being part of the transition,'" Vavrik said.
Broad Reach is backed by investments from two private equity firms — EnCap Investments LP and Yorktown Partners  LLC — alongside another investment from Mercuria Energy, according to its website. Right now Broad Reach is developing its assets using funding from its backers, though Vavrik said it could eventually rely on its own balance sheet for growth once it gets more cashflow coming in.
https://ipspumpservice.com/wp-content/uploads/2020/09/Broad-Reach-Power.jpg
520
740
Seth Alford
https://ipspumpservice.com/wp-content/uploads/2018/03/IPS-001-Logo-CMYK.png
Seth Alford
2020-09-21 14:16:21
2020-09-21 14:16:21
Broad Reach Power plans move to downtown Houston