Chevron reduces spending plans through 2025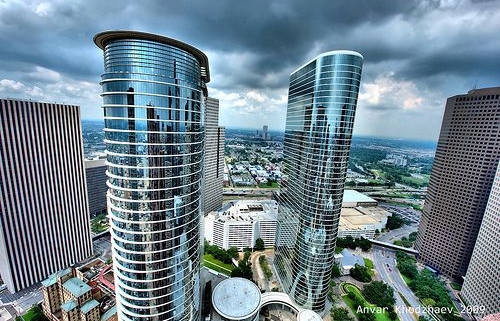 California-based Chevron Corp. (NYSE: CVX), which has a major presence in Houston, has reduced its capital and exploration budget through 2025.
The energy giant set its organic capital and exploratory spending program at $14 billion for 2021, according to a Dec. 3 press release. That's down 30% from the $20 billion budget for 2020 that Chevron announced at this time last year — before the Covid-19 pandemic caused oil prices to crash in March and April. On March 24, Chevron slashed its 2020 budget 20% to $16 billion for the year.
The 2021 budget includes $11.5 billion for upstream, $2.1 billion for downstream and $400 million for other capital and exploratory costs. About $6.5 billion of the upstream budget is for currently producing assets, including about $2 billion for Permian unconventional development, and another $3.5 billion is for major capital projects underway, of which about 75% is associated with the Future Growth Project and Wellhead Pressure Management Project at the Tengiz field in Kazakhstan.
Through 2025, Chevron anticipates its budget will be between $14 billion and $16 billion, down from a range of $19 billion to $22 billion previously. Over that period, capital for the Kazakhstan expansion is expected to decrease, and Chevron plans to increase investments in several other advantaged assets, including in the Permian, other unconventional basins and the Gulf of Mexico.
"Chevron remains committed to capital discipline with a 2021 capital budget and longer-term capital outlook that are well below our prior guidance," said Chevron Chairman and CEO Michael Wirth. "With our major restructuring behind us and Noble Energy integration on track, we're prepared to execute this program with discipline."
Chevron announced its multibillion-dollar deal to acquire Noble Energy on July 20 and closed the acquisition on Oct. 5. The company reportedly plans to lay off about 25% of the former Noble employees. Although the exact number of job cuts was not disclosed, cutting Noble's 2019 workforce of 2,280 employees by 25% would mean eliminating about 570 positions. Most of the layoffs will be complete this year.
Before even announcing the Noble acquisition, Chevron confirmed in May that it expected to reduce its global headcount by 10% to 15% to "match projected activity levels." Based on Chevron's May headcount, that plan translates to about 4,500 to 6,750 jobs eliminated worldwide.
As part of that global reduction, Chevron planned to lay off about 700 employees in downtown Houston in October, according to a Worker Adjustment and Retraining Notification Act letter Chevron sent to the Texas Workforce Commission on Aug. 24. Those cuts are separate from those associated with the Noble acquisition. In April, the Houston Business Journal reported that about 6,500 Chevron employees worked in downtown Houston, not including the company's contract workers, putting the 700 cuts in line with the 10%-15% reduction plans.
"Chevron is in a different place than others in our industry," Wirth said in the Dec. 3 release. "We've maintained consistent financial priorities starting with our firm commitment to the dividend. We took early and swift action at the beginning of the pandemic to prudently allocate capital, reduce costs and protect our industry-leading balance sheet. And we've completed a major acquisition and restructuring that positions our company to deliver higher returns and grow long-term value."
Also this week, competitor Exxon Mobil Corp. (NYSE: XOM) slashed its capital and exploration investments to a range of $16 billion to $19 billion in 2021. In April, Exxon cut its 2020 capital spending to $23 billion, down 30% from its previous plan of $33 billion.
After 2021, Exxon plans $20 billion to $25 billion in capital and exploration expenditures annually through 2025, according to the Nov. 30 announcement.
The changes to Exxon's budget include removing less strategic assets — certain dry gas resources in the Appalachian and Rocky Mountains, Oklahoma, Texas, Louisiana and Arkansas as well as in western Canada and Argentina — from its development plan.
Exxon expects that decision to result in a $17 billion to $20 billion write-down in the fourth quarter, its largest-ever impairment charge, according to media reports. The company also plans to increase its focus on divesting some of those less strategic assets, including certain North American dry gas assets.
By Olivia Pulsinelli – Assistant Managing Editor
Courtesy of The Houston Business Journal
https://www.bizjournals.com/houston/news/2020/12/03/chevron-reduces-spending-plans-through-2025.html
https://ipspumpservice.com/wp-content/uploads/2020/12/96E9BDB7-17EE-4CEB-BEE4-E74E0E621A11.jpeg
333
500
James Fourmy
https://ipspumpservice.com/wp-content/uploads/2018/03/IPS-001-Logo-CMYK.png
James Fourmy
2020-12-07 12:00:47
2020-12-07 12:00:47
Chevron reduces spending plans through 2025