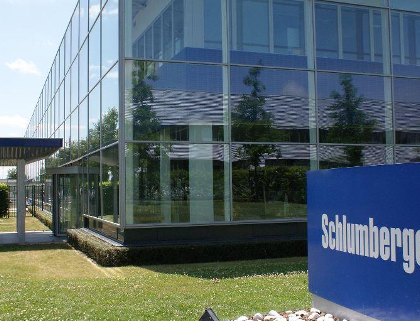 Oil field services giant Schlumberger Ltd. (NYSE: SLB), which has a primary office in Houston, reported a net loss of more than $3.4 billion for the second quarter.
However, the loss was due to more than $3.7 billion of pretax restructuring and asset impairment charges taken in response to market conditions, according to a July 24 press release announcing the Q2 financial results.
The largest single portion of those charges was $1 billion of severance costs associated with reducing Schlumberger's workforce by more than 21,000 employees. More information about the workforce reduction was not included in the release, but it appears that most, if not all, of those job cuts have already taken place. As of the end of Q2 on June 30, Schlumberger employed 85,000 people worldwide, per the release. That's down from the approximately 103,000 employees Schlumberger reported in its Q1 earnings. In its Q4 2019 earnings, Schlumberger reported approximately 105,000 employees.
Schlumberger already confirmed job cuts were coming in the second quarter, including in Houston, as it contends with supply and demand pressures. The company implemented a furlough program in Houston earlier this year and announced plans for 51 additional layoffs elsewhere in Texas as it closes two facilities associated with one of its subsidiaries, Cameron International. Cameron also plans to close a facility in Moore, Oklahoma, affecting 74 employees. That facility was slated to lay off its employees in June and July.
"In Texas, Schlumberger has accelerated the restructure of its land-based operations by reducing its personnel and instituting furlough programs, by business line and location. These organizational changes are expected to continue over the next couple of months," Schlumberger said in an emailed statement in May. "In light of these realities, we have made the difficult decision to reduce our workforce in Houston and close both our Cameron facilities in Kennedy and Corpus Christi, Texas."
But the severance charges and asset impairments weren't the only issues hurting Schlumberger's second-quarter financial results, which included the full impact of the Covid-19 downturn.
Revenue for the quarter was less than $5.36 billion, down 28% from the first quarter and down 35% from Q2 2019. North America saw the biggest drop in revenue from Q1 2020 — down 48% — but international revenue was also down 19%.
"This has probably been the most challenging quarter in past decades," Schlumberger CEO Olivier Le Peuch said in the release.
The "unprecedented fall in North America activity and international activity drop due to downward revisions to customer budgets accentuated by COVID-19 disruptions (speak) volumes about an industry confronted with historic oil demand and supply imbalances caused by demand destruction from the global Covid-19 containment effort," he continued.
However, things might be turning around — as long as Covid-19 doesn't take a turn for the worse, Le Peuch noted. He concluded:
"Looking at the macro view in the near-term, oil demand is slowly starting to normalize and is expected to improve as government measures support consumption. However, subsequent waves of potential Covid-19 resurgence pose a negative risk to this outlook.
"The conditions are set in the third quarter for a modest frac completion activity increase in North America, though from a very low base. Internationally, markets may continue to be disrupted by the pandemic and will continue to adjust to budget levels set during the second quarter, but this would be mostly offset by the seasonal return of activity in the Northern Hemisphere and the rebound of Latin America from its second-quarter weakness. However, any further material Covid-19 disruption or significant setback in oil demand arising from a slower economic recovery could present downside risks to this outlook. Absent these risks, we anticipate flat sequential revenue on a global basis and our pretax segment operating income and margin should expand as a result of our restructuring efforts, improved activity mix, and sustained benefits from technology adoption, including digital.
"We believe the decisive and comprehensive measures we have taken to face the industry reality will continue to protect our liquidity and cash positions and allow us to expand our margins. We have taken the long-term view in restructuring our company—aligning with our customers' workflows, empowering a lean and responsive organization, and accelerating the execution of our performance strategy, with capital stewardship, fit-for-basin, and digital as key attributes of success. I am extremely optimistic about the future of Schlumberger, building on the strength of our international franchise and positioning the company as the performance partner of choice for our customers in the new industry landscape."
By Olivia Pulsinelli – Assistant Managing Editor, Houston Business Journel
Courtesy of The Houston Business Journal
https://www.bizjournals.com/houston/news/2020/07/24/schlumberger-job-cuts-net-loss-q2-2020-covid19.html
https://ipspumpservice.com/wp-content/uploads/2020/05/schlumberger-office.png
420
420
James Fourmy
https://ipspumpservice.com/wp-content/uploads/2018/03/IPS-001-Logo-CMYK.png
James Fourmy
2020-07-27 11:33:35
2020-07-27 11:33:35
Schlumberger cuts thousands of jobs, records $3.7B in charges