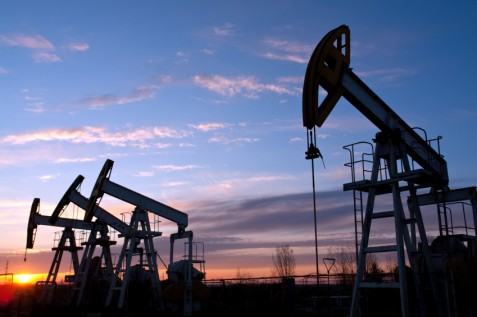 As the global pandemic continues to impact various industries in Houston, one of the hardest ones hit has been the energy industry.
In April, the Houston Business Journal reported how oil and gas companies are cutting costs and/or headcount. One example is Houston-based Halliburton Co. (NYSE: HAL). The company put 3,500 Houston employees on a 60-day furlough. However, in May, Halliburton laid off about 1,000 employees at its corporate headquarters in Houston, in addition to more job cuts in Oklahoma and two facility closures in Texas.
Experts within the energy industry speculated on how the downturn will affect Houston's economy, and shared their thoughts about the sector after Covid-19 at the Houston Business Journal's first energy and virtual panel of 2020.
The panelists
Chad Burke, president and CEO, Economic Alliance Houston Port Region
Ken Medlock, James A. Baker III and Susan G. Baker Fellow in Energy and Resource Economics; senior director of the Baker Institute of Center for Energy Studies
Maynard Holt, CEO at Tudor, Pickering, Holt & Co.
Moderator: Scott Nyquist, director emeritus and senior advisor of McKinsey and Co.
---
Can you start us off with an overview of what's happened in the energy markets in the last quarter or so?
Medlock: This is literally a black swan event. There's really no way to summarize what's been going on. The current environment has seen crude oil inventories grow to levels not seen since March of 2017. Importantly, though, prices have been much more volatile and quite a bit lower than they were back then and that really is a reflection of a lack of absorption capacity in the marketplace.
The stressors really originated from the demand-side of the discussion. Make no mistake — this is not an energy-only event. This is an economy wide event that we're living through.
How is the crude oil refining industry handling this kind of shift of environment?
Burke: Obviously, with the lack of movement for the last almost three months now, demand is down significantly. Refining capacity is at about 68 percent utilization a week or two ago. It is ticking up a little bit. I think the latest number I saw was at about 70 percent utilization. (But) that number should be between 90% and 100% utilization.
The interesting dynamic that exists here in Houston and along the Houston Ship Channel is we've got well over 130 plants or facilities in the Houston Ship Channel region. About six of those are crude oil refiners. The vast majority of the manufacturing going on here is the 130 or so chemical plants that get most of their feedstock from the natural gas side of the equation.
They have an array of products that are made from the chemicals that come out of these facilities. All of those products that we touch every day comes out of the chemical side of the business.
How is Houston, and Texas more generally, positioned to deal with the emerging energy market realities post Covid-19, maybe even after next year?
Medlock: You have to realize that Houston and Texas has what we call a comparative advantage. It's obviously geology oil and gas, and as a matter of fact the oil and gas industry provides roughly 13% of gross state product, which makes it the largest single industry in the state.
When things are bad in that sector, it hurts across the board for the State of Texas and Houston. But geology aside, we also have a tremendous amount of capital already deployed refining chemicals, petrochemicals, pipelines, port facilities, all of these things really bode well because the capital's not being destroyed right now. It's still in place, so it bodes well when things do begin to turn for Texas to be able to respond very quickly.
The other thing that is unique about this part of the country is the human capital advantage that we have — the amount of engineering talent, industry knowledge and economics knowledge that exists in Houston. It is in many ways unparalleled, so that really does bode well for the city and the state in terms of recovery, regardless of what it looks like.
As we go forward post Covid-19, those sorts of things fit very well with the skill sets that we have already in the region. I don't think you're talking about a Herculean lift. I think they're just talking about redeploying skills and really leveraging the advantages that we already have in this part of the country.
When you look at the range of companies that are operating at the port, what do you think it says about the future of investment and growth in the port region?
Burke: I like to explain it this way: With the advantage in feedstock and prices of natural gas that we've had and will continue to have for decades, you've seen a repositioning of manufacturing to the Gulf Coast from Brownsville over to Louisiana. Houston's getting the lion's share of that because we have what was, at the beginning of the last 10 years, the second largest petrochemical complex in the world. Now, after nearly a $100 billion worth of investment in manufacturing right along the ship channel, we surpassed Rotterdam in productivity or production capacity.
I think most of the experts in the industry have begun to look at the next three to five years max. At the Economic Alliance, our business is to land those capital investment projects here. With this Covid-19 stoppage, we postponed a lot of the large cap projects. The projects are still on our list, it's just that nobody's moving right now.
We may we may go up to 24 months and not see a brand new project be announced, but then two or three years from now, it'll be time to re-engage and catch back up with the global GDP of 3%. You'll see that continue because we will we still have the advantage, feedstock, technology and proximity to markets to our own feedstock here.
What are your views on whether or not unconventionals will be crushed by OPEC or make their way back?
Holt: Well, we're very bullish on it, too. One reason why it's taking such a big hit is because you can shut it down so quickly, and that's one of its great advantages. It's illustrating why companies want to own it because it's something you can dial up and down.
I would feel very optimistic about the U.S. as a center of oil and gas production, with Texas being the leader in that. Oil and gas as a fuel is certainly not going away, but we do have to get through a super challenging period. We are not alone and we'll get through this.
By Sara Samora – Reporter
Courtesy of The Houston Business Journal
https://www.bizjournals.com/houston/news/2020/05/15/panel-recap-energy.html
https://ipspumpservice.com/wp-content/uploads/2020/05/Houston_Manufacturing.jpg
317
477
Seth Alford
https://ipspumpservice.com/wp-content/uploads/2018/03/IPS-001-Logo-CMYK.png
Seth Alford
2020-05-18 10:00:49
2020-05-18 10:00:49
Panel recap: Experts discuss the state of Houston's energy industry